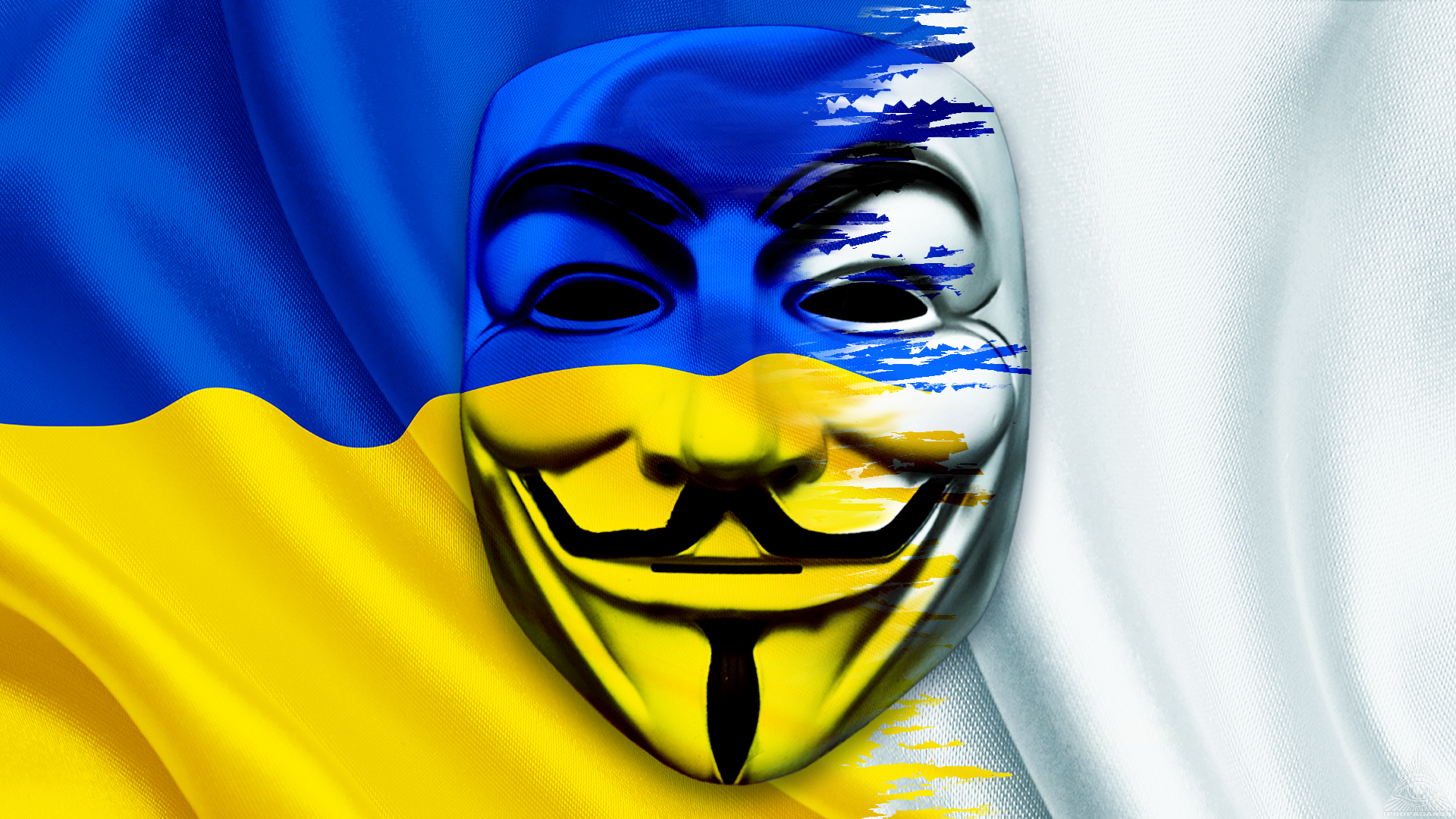 The Perils of Anonymous and Hacktivists amidst the Ukraine Crisis
The fact that Anonymous group purports to have infiltrated Russia's central bank shows the magnitude of the hacking paradigm. Russia's invasion of Ukraine prompted Anonymous to unleash "cyber war" against that country. In the midst of the Ukraine crisis, an Anonymous hack on Russian media networks stands out. A few videos of bombs going off in Ukraine and troops gossiping about the hardships of the fight serve as manifestations of the hack. Members of the group have been interviewed by various segments of media to discuss their goals, strategies, and ambitions. Based on a plethora of media reports, this article discusses different aspects of the method behind this madness.
Anonymous accounts with millions of followers spread the video on February 26th. In a recent post, "JUST IN: #Anonymous hacked #Russian state TV networks to broadcast the 'truth' about #Ukraine," It went viral in a matter of seconds. The hack was dramatic, interesting, and easy to distribute on social media platforms. It was virtually impossible to decipher whether it was a cyber-attack or a real situation. Hacker collective Anonymous claimed responsibility for the 12-minute blackout of television broadcasts. 
The hacking collective Anonymous claims to have taken down more than 2,500 Russian and Belarusian government and state media websites, as well as other sites 'supporting Ukraine,' in response to the 'criminal regime' in power in Moscow. There was no evidence to support the claim, which was made on Twitter on March 17. Anyone can join a decentralized anonymous hacktivist group, therefore it's hard to verify their claims. 
The problem is that we need to know who these "unknown" actors are. In 2003, the 4chan message board became the birthplace of the hacktivist group. Their motto is "We are the Legion," and that's what they proclaim on their website. Anyone can join the group and hack for any purpose, however, they generally target organizations suspected of abusing their power. There are 15.5 million people that follow the band on Twitter alone.
Since Russia's invasion of Ukraine, the international hacker collective Anonymous has threatened Western firms working in Russia with cyberattacks until they leave the Russian Federation. When it comes to Russian media and official websites, Anonymous has been relentless in compelling them to publish recordings of the tragedy in Ukraine and anti-war messages. 
Since Russia's invasion of Ukraine, there has been a resurgence in cyber-militancy and a growth in the ranks of Anonymous. Hacktivists from around the world have never gathered together to support one common cause before. Hacking collective Anonymous issued a press statement on March 17 detailing the scope of the phenomenon.
Their press release warns all multinational companies operating in the Russian Federation to cease backing the Kremlin's illegal regime. Their tone was threatening: "Without leaving Russia over the next 48 hours, we will be tracking your every move!", the press release read. They use the hashtag #OpRussia in their social media messages. Their targets included all kinds of companies ranging from Halliburton to KFC, displaying their logos in the background. There had previously been a long list of major organizations including KPMG and Starbucks that had announced that they were stopping their operations in Russia. In order to show solidarity, they portray screenshots of Ukrainian refugees, and bloodbaths perpetrated by Russian bombing of Ukrainian cities.
Ukrainian Vice-Premier Mykhailo Fedorov's phone conversation heightened the sense of urgency in this mission spearheaded by Anonymous collective. For his part, Fedorov urged young people to join the country's IT forces on February 26.  A report in the Guardian claims that the United Kingdom has previously warned amateur hackers not to join Ukraine's "IT Army" for fear of activists violating the law or unleashing unchecked attacks. Vladimir Putin's involvement in the war could escalate if he cites an Anonymous attack to justify it. 
On the other hand, Anti-war protests have targeted Nestle, though the company has attempted to explain its stance quite a few times that it will continue to sell its products in Russia. Zelensky begged the Swiss giant to discontinue operations in Russia, and he was met with a deafening silence. Nestle's "good food, good life" slogan was criticized by him. His brief but meaningful message "The Russian economy continues to function even as our children die and our villages are destroyed" is a satire on the current situation. Despite this, the company claimed that it was losing money in Russia and was still sending food to some of the worst-hit Ukrainian cities. Nestle recently announced in its press statements that it had halted all imports and exports to and from Russia, save for essential products. What this doesn't imply is that we should just carry on as we have in the past. Humanitarian aid associated with conflicts is also a priority for the company, according to its mission statement. In an official statement issued by Nestle's spokesperson, it was emphasized that they are doing all that they can to provide the population with food.
This complex situation has numerous dimensions and it has perplexed analysts also. There is a split in the analysts. For example, some cybersecurity experts are apprehensive that accepting help from freelancers who flout cyber rules might not be a prudent strategy in the long term. Whereas, whereas humanists fear that halting Russian operations will merely serve to punish millions of innocent Russian citizens. Numerous Russian businesses and employees have been impacted by the decision to ban Russia from SWIFT and the removal or suspension of services provided by PayPal, Visa, Mastercard, and Google Play. Some are apprehensive that measures taken by Western governments and corporations against Russia could have dire effects. A new type of crisis has arisen, and small business owners are left feeling lost and befuddled. A group of pragmatists contend that sanctions and isolation of Russia might be good to teach her a lesson, however, it will be the people on both sides of the border who are at loss - as if, it is all happening at the cost of the common people.
Nevertheless, if there is one person who is to be blamed for everything that has gone wrong in Ukraine, it is Russian President Vladimir Putin. To consolidate his power, Putin has exploited Russia's long history of hardships. Hence, Anonymous declared cyber war on Vladimir Putin considering him to be responsible for this quagmire and thus it has been bombarding Russia with cyberattacks. Since Putin invaded Ukraine, Anonymous unleashed a cyber war on Russia. They explicitly resolve to stand against Vladimir Putin and the Russian government. To push information to the Russian people, Anonymous is engaged in continuing activities. They claim that they are continuing their efforts to keep Ukrainian citizens online as long as possible.